These invitation templates are sized A5 and come with two per page for easy printing on an A4 sheet. They can be printed in black and white to save on printing costs. The text is editable to customise to suit your event or purpose .
2020 is coming to a close and it's the perfect opportunity to get together with neighbours to celebrate!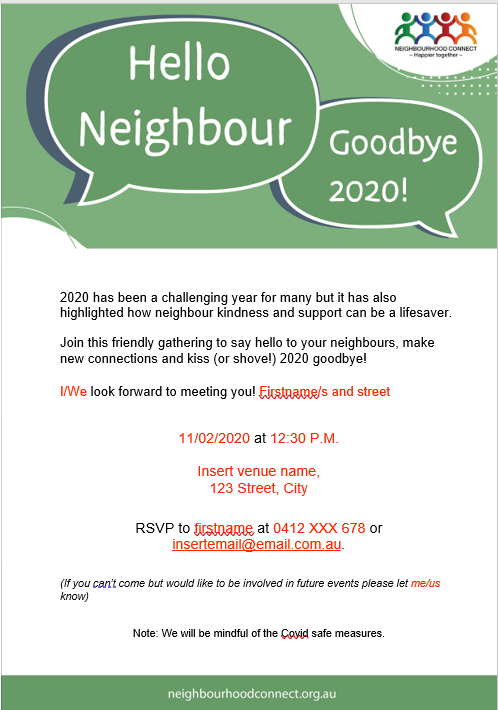 Do you want to reach out to your neighbours and let them know you care? In these uncertain times, it's more important than ever to stay socially connected.  Make a start now to build relationships and as social distancing rules relax, we hope you will be meeting in person before too long!