The research is in… social connections are the antidote to anxiety and depression
Authors: Irene Opper, Maureen Maher and Jane Figgis, Neighbourhood Connect 2019
Research from Australia and around the world demonstrates that social connections are an important antidote to loneliness, anxiety and depression and that people with good community connections are happier and experience less depression, anxiety and physical health problems.
Our fast paced world and the big changes we have seen in how we live, work and play, including the technology revolution, have impacted on our lives in many ways, including a loss of community connection.
With so many benefits to be gained, Neighbourhood Connect has taken up the challenge of reversing this trend by being a catalyst for a connected neighbourhoods movement. Our aim is to support people all over Australia to form neighbourhood groups and develop supportive relationships so all of us can feel a sense of belonging where we live. Read on for a deeper understanding of the issue…the problem, the cause and a solution.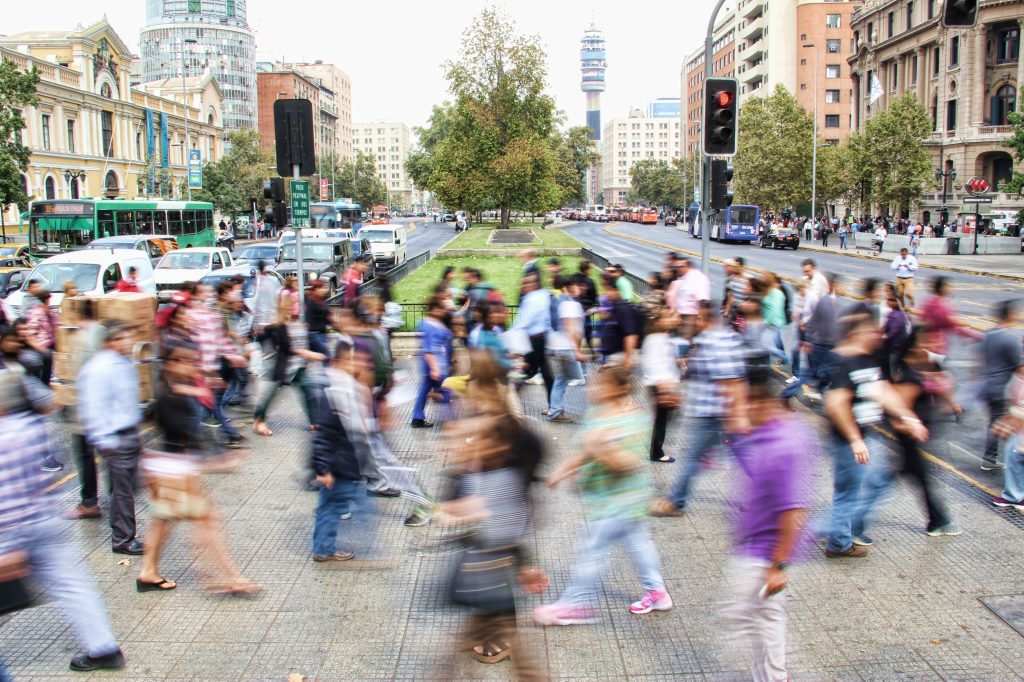 The Problem – an epidemic of loneliness, anxiety and depression in Australia.
Depression and anxiety are at epidemic proportions. According to the Australian Bureau of Statistics1 and the Mental Health Council of Australia:2 14.4% (2.3 million) of Australians aged 16-85 experience anxiety in any one year and round 1 million adults and 100,000 young people experience depression.
Depression and anxiety are the most common mental health conditions in Australia. On average, one in five people will experience depression in their lives; one in four females and one in six males. In 2017, 3128 people took their own lives (more than eight suicides per day). Each year 65,000-70,000 people attempt suicide (between 178 and 191 attempts per day).3
There is mounting evidence of correlations between loneliness, isolation and mental and physical health issues of individuals. Research suggests that loneliness is as bad for your health as smoking 15 cigarettes a day4 and others suggest it can affect your health as much as physical inactivity and obesity.5 People who are lonely die at a younger age and loneliness has as much impact on life expectancy as high blood pressure, lack of exercise, obesity, and smoking.6 Lonely people report higher levels of depression and anxiety and a loss of confidence. There is a strong link between social anxiety, loneliness and depression, and earlier loneliness can be a predictor of future states of anxiety, paranoia, and depression.7

---
Disconnection leads to depression and anxiety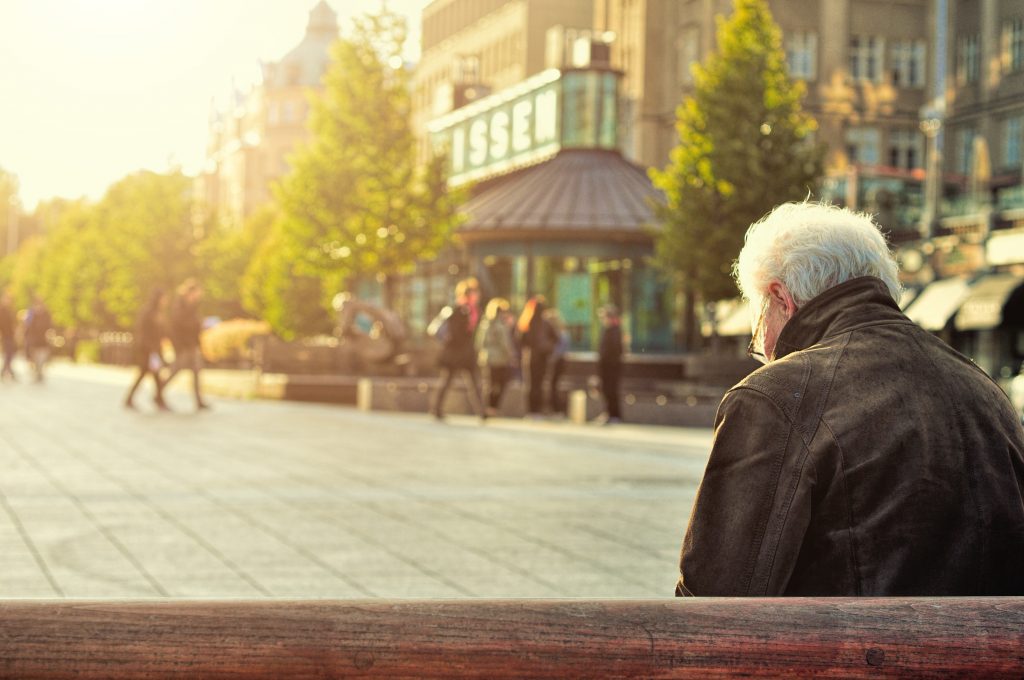 There is widespread recognition that a focus on the individual alone cannot solve or turn around our epidemic of depression, anxiety and loneliness.
Journalist and author Johann Hari comprehensively reviewed the evidence on the causes of anxiety and depression and concluded that both arise from disconnection: it isn't just a matter of the brain going wrong; it is caused by life going wrong. He identified that the solution to loneliness is reciprocal relationships – where people care about and help one another.8

"If you are depressed and anxious, you are not a machine with malfunctioning parts. You are a human being with unmet needs. The only real way out of our epidemic of despair is for all of us, together, to begin to meet those human needs – for deep connection, to the things that really matter in life".

Johann Hari, Journalist and Author, Lost Connections
Australia is a disconnected society with our social capital in decline
There is a pervasive and frequently expressed perception about a sense of loss of community in Australia, together with a fear of its consequences, and a longing to belong and to reconnect with community. Prominent social theorists such as Hugh McKay and Eva Cox have echoed this sentiment, as have politicians at all levels of government and on both sides of Australian politics. The importance of mental health (and the costs of poor mental health) have also come to prominence as a key issue that influences and is influenced by the wellbeing of communities.9
As people become disconnected from family, friends, neighbours and social structures, social capital deteriorates threatening civic and personal health. Australian research has found that Australia's social capital is in decline. Membership of major Australian organizations (including Scouts, Guides, Rotary, Lions and the Australian Conservation Foundation) has declined, as has membership of political parties and unions. Australians are also less likely to attend church or participate in sport.10 Around one-third of Australian adults are not involved in any social or community groups.11
This decline is of great concern because the two forms of community involvement that are consistently associated with higher levels of social support are voluntary or charity work, and active membership of sporting groups and community organisations. 12 It is alarming that Australian studies have found that only 35% of people trust their neighbours13 and almost one in ten (9.5%) lack social support.14

Towards a Solution – Neighbourhood connection
"Depression and anxiety can lead to suicide. Friendship, connectedness, engagement, community – these are the great lifesavers."
Hugh Mackay, Social Researcher and Author.

Mackay, Hugh. (2013). The Good Life. Sydney, NSW: Pan Macmillan
There is ample proof that where community connections are strong, people are protected from depression and even hospital admissions. In rural Spain, researchers found extremely low rates of depression because there was a strong community protecting people.15 Likewise, the Amish in America, who live in a close community without modern conveniences like cars, phones and the internet, have significantly lower levels of depression than other Americans. 16 The town of Frome in Somerset in England ran the Compassionate Frome Project, which aimed to combat isolation. They trained Community Connectors to help people get involved in their neighbourhood, resulting in a dramatic fall in emergency hospital admissions (17% fall over 3 years, compared to a rise of 29% in the rest of Somerset).17
Researchers agree that social connection shapes our wellbeing across the life span, particularly in later life,18 and that social capital (with components of connectedness, trust and participation) are important factors in improving health and wellbeing. 19 Participating in social and civic life enhances our levels of social cohesion and higher levels of cohesion are strongly related to lower levels of psychological distress. 20 Social cohesion and connectedness are protective factors in emergency or disaster events.21

Building community connections will improve the quality of our lives
So, how do we reconnect people with their community? Doctors at the Bromley-by-Bow Centre in East London ulitise 'Social Prescribing' – they prescribe voluntary work and participation in community projects for people experiencing depression and anxiety, with great success. They have compiled a list of 100 different ways to reconnect.22
The building and supporting of strong, safe, socially cohesive communities that embrace social connections and commitment, has become an important goal of policy and initiatives at all levels of government in Australia and overseas. The UK has a Commission on Loneliness and in 2018 appointed a Minister for Loneliness. A Minister for Loneliness has been proposed for Australia too.23
One of the aims of the National Mental Health Policy is to reduce the proportion of Australians with mental health problems, mental illness and at risk of suicide. The Policy identifies loss of social supports as a risk factor and building social supports as a protective factor. 24
The Fifth National Mental Health and Suicide Prevention Plan (2017) states: "Policy and service development needs to recognise the importance of a holistic and socially inclusive approach to health in promoting mental health and wellbeing, that includes social as well as health domains and supports people to establish community engagement and connectivity." 25 In Prevention First: A Prevention and Promotion Framework for Mental Health, community level factors include a positive sense of belonging, community connectedness, activities to highlight and embrace diversity, social support and participation in society are identified as influences on mental health and wellbeing. Action area 1 is actions to prevent the onset of mental ill-health in the whole community or groups in the community. The report states: "We need to have a focus on prevention if we are to make a difference to the mental health and wellbeing of every person and every community." 26

"Our vision for Australia must include more people living well, so that they don't need to access the service system at all. We need to look at whole-of-life approaches to preventing ill-health, rather than waiting for an episode that is severe enough to warrant a response from the service system. To continue to do so is costly and unconscionable. "


Jaelea Skehan, Director, Everymind in Prevention First (2017, page 4)
Australian research has found:
Neighbours helping out and doing things together have large positive effects on life satisfaction.27
Small towns have higher community cohesion, with neighbourliness being identified as the foundation of a strong community, and sense of belonging is a key factor in what makes a place good to live in. Neighbourliness is characterised by a 'high level of interaction with neighbours, friends and family, an ethic of care (offering support and help), mutual respect: observing boundaries, acceptance of diversity, community consultation.'28
Residents with larger social networks, higher levels of social support, and higher levels of social cohesion in their neighbourhood are more likely to perceive their neighbourhood as safer compared to their counterparts.29
Perceived neighbourhood safety is related to physical health, and neighbourhood safety and connections (strength of connections with other neighbourhood residents) is related to mental health.30
Having social connections acts as a buffer against stressful events and can reduce stress levels and protect mental health.31
The research clearly shows that people experience significant benefits when they are connected in their neighbourhoods. If all Australians actively participated in a neighbourhood group, the incidence of loneliness, depression and anxiety could be far less.

The Neighbourhood Connect Solution
"I am mightily impressed with the Neighbourhood Connect initiative – it's a particularly good example of the positive action that can be taken to help people make meaningful connections in their neighbourhoods and to deal with the malaise of social fragmentation, isolation, loneliness and anxiety." Hugh Mackay, AO, Social Researcher and Author

Mackay, H. (2018). Personal email communication to Neighbourhood Connect on 25 September, 2018. Quoted with permission.
According to Hugh Mackay we need communities to sustain us and communities don't just happen. We need to nurture them.32There are many activities that bring neighbours together in real life and online to build the meaningful and reciprocal relationships that lead to care and support.
Neighbourhood Connect builds social capital by encouraging regular face-to-face contact with people who live within a 5 to 10 minute walk of one another. This approach aims to achieve maximum supportive connections; the type of contact needed to make people happier and lessen the incidence of anxiety and depression.
Neighbourhood Connect is creating a movement of connected neighbourhoods, making it easy for people to start neighbourhood groups in their area. The neighbourhood group is the vehicle, or social infrastructure, that enables people to have regular gatherings and over time, develop the connections that lead to mutual support and a sense of belonging within their neighbourhood.
Neighbourhood Connect evaluation conducted in December 2018 found that Connectors (leaders) of active neighbour groups are happier, have higher life satisfaction, a greater sense of belonging, more social support and more involvement in local issues than is found in the populations surveyed in large scale Australian studies such as the Household Income and Labour Dynamics in Australia (HILDA).33
So all in all, the research is comprehensive and consistent. There is a measurable and worrying problem in the poor mental health, including anxiety and despair, of far too many Australians of all ages. A contributing cause is their disconnection from friends, neighbours, and family. It follows that re-building positive relationships, restoring a sense of belonging to a community would be a healing counter measure and an effective antidote to anxiety and depression. And time and again studies have shown that when people are helped to re-connect, their well-being is enhanced. The solution, then, are programs like Neighbourhood Connect which build mutual supportive relationships.

---
References
Australian Bureau of Statistics. (2008). National Survey of Mental Health and Wellbeing: Summary of Results 2007, (Cat. No. 4326.0). http://www.abs.gov.a
Mental Health Council of Australia (2007), Statistics on Mental Health. https://mhaustralia.org/sites/default/files/imported/component/rsfiles/factsheets/statistics_on_mental_health.pdf
Australian Bureau of Statistics. (2008). National Survey of Mental Health and Wellbeing: Summary of Results 2007, (Cat. No. 4326.0). http://www.abs.gov.au
Holt-Lunstad, J., Smith, T. B., & Layton, J. B. (2010). Social relationships and mortality risk: a meta-analytic review. PLoS medicine, 7(7), e1000316. https://doi.org/10.1371/journal.pmed.1000316 
Valtorta, N. K., Kanaan, M., Gilbody, S., Ronzi, S., & Hanratty, B. (2016). Loneliness and social isolation as risk factors for coronary heart disease and stroke: systematic review and meta-analysis of longitudinal observational studies. Heart, 102(13), 1009-1016. https://heart.bmj.com/content/102/13/1009
Kelly, J. F., Breadon, P., Davis, C., Hunter, A., Mares, P., Mullerworth, D., & Weidmann, B. (2012). Social cities. Melbourne: Grattan Institute. https://grattan.edu.au/wp-content/uploads/2014/04/137_report_social_cities_web.pdf
Lim, M. H., Rodebaugh, T. L., Zyphur, M. J., & Gleeson, J. F. (2016). Loneliness over time: The crucial role of social anxiety. Journal of abnormal psychology, 125(5), 620. http://dx.doi.org/10.1037/abn0000162
Hari, J. (2018). Lost Connections: Uncovering the Real Causes of Depression–and the Unexpected Solutions. New York: Bloomsbury Publishing.
Berry, H. L., & Shipley, M. (2009). Longing to belong: personal social capital and psychological distress in an Australian coastal region. Department of Families, Housing, Community Services and Indigenous Affairs. https://melbourneinstitute.unimelb.edu.au/assets/documents/hilda-bibliography/working-discussion-research-papers/2009/Berry_etal_Longing_to_Belong.pdf
Leigh, A. (2010). Disconnected. Sydney. NSW: University of New South Wales Press.
Department of Health. (2017), Connecting with Community. Canberra. https://headtohealth.gov.au/meaningful-life/connectedness/community
Flood M. (2005) Mapping Loneliness in Australia, Discussion Paper Number 76. https://www.eurekastreet.com.au/Uploads/File/611/15mappinglonelinessPDF.pdf 
Hughes, P (2004) Insecurity in Australia. NCLS Research Occasional Paper 04. Sydney: NCLS Research. https://ncls.org.au/research/ncls-occasional-paper-04
Relationships Australia (2018) Is Australia Experiencing an Epidemic of Loneliness? Findings from 16 waves of the Household Income and Labour Dynamics of Australia Survey. https://www.relationships.org.au/what-we-do/research/An-epidemic-of-loneliness-2001-2017
Gaminde, I., Uria, M., Padro, D., Querejeta, I., & Ozamiz, A. (1993). Depression in three populations in the Basque country—a comparison with Britain. Social psychiatry and psychiatric epidemiology, 28(5), 243-251.
Hari, J. (2018). Lost Connections: Uncovering the Real Causes of Depression–and the Unexpected Solutions. New York: Bloomsbury page187.
Monbiot, G. (21 February 2018) The town that's found a potent cure for illness – Community The Guardian https://www.theguardian.com/commentisfree/2018/feb/21/town-cure-illness-community-frome-somerset-isolation
Relationships Australia (2018). Loneliness and neighbourhood identificationhttps://www.relationships.org.au/what-we-do/research/online-survey/august-2018-Loneliness-and-neighbourhood-identification
Yiengprugsawan, V., Welsh, J., & Kendig, H. (2018). Social capital dynamics and health in mid to later life: findings from Australia. Quality of Life Research, 1-6. https://doi.org/10.1007/s11136-017-1655-9
Holdsworth, L. & Hartman, Y. (2009) 'Indicators of Community Cohesion in an Australian Country Town', Commonwealth Journal of Local Governance, Issue 2 January 2009 https://epress.lib.uts.edu.au/journals/index.php/cjlg/article/view/1009
Government of Victoria. (2009). Heat Wave Plan 2009-2010. Protecting health and reducing harm from heatwaves. Department of Health.
Hari J 2018, Lost Connections: Uncovering the Real Causes of Depression – and the Unexpected Solutions, New York: Bloomsbury Publishing.
ABC RN Breakfast. (13 November 2018). Labor floats introducing Minister for Loneliness to tackle social isolation https://www.abc.net.au/radionational/programs/breakfast/minister-for-loneliness-to-tackle-social-isolation/10491210
Commonwealth of Australia (2008) National Mental Health Policy 2008. Canberra. http://www.health.gov.au/internet/main/publishing.nsf/content/mental-pubs-n-pol08
Council of Australian Governments (COAG Health Council) (2017) Fifth National Mental Health and Suicide Prevention Plan. Canberra. https://coaghealthcouncil.gov.au/Publications/Reports
Everymind (2017). Prevention First: A Prevention and Promotion Framework for Mental Health. Version 2. Newcastle, NSW. Australia https://everymind.org.au/mental-health/prevention-and-promotion-approaches/a-framework-for-prevention-and-promotion
Shields, M. A., Price, S. W., & Wooden, M. (2009) Life Satisfaction and the Economic and Social Characteristics of Neighbourhoods Journal of Population Economics, 22(2), 421-443.
Holdsworth, L. & Hartman, Y. (2009). Indicators of Community Cohesion in an Australian Country Town Commonwealth Journal of Local Governance. Issue 2 January 2009 Page 85 https://epress.lib.uts.edu.au/journals/index.php/cjlg/article/view/1009
Ziersch, A., Putland, C., Palmer, C., MacDougall, C., & Baum, F. (2007). Neighbourhood life, social capital and perceptions of safety in the Western suburbs of Adelaide. Australian Journal of Social Issues, 42(4), 550-56
Ziersch, A.M., Baum, F.E., MacDougall, C., & Putland, C. (2005) Neighbourhood life and social capital: the implications for health. Social Science & Medicine, 60(1), 71-86. http://www.urbanlab.org/articles/social%20capital.pdf
Baum, F.E., Ziersch, A.M., Zhang, G., & Osborne, K. (2009) Do perceived neighbourhood cohesion and safety contributes to neighbourhood differences in health?. Health & Place, 15(4), 925-34 https://www.sciencedirect.com/science/article/abs/pii/S1353829209000239?via%3Dihub
Mackay, H.  (2018).  Australia reimagined : towards a more compassionate, less anxious society. Sydney, New South Wales:  Pan Macmillan
Neighbourhood Connect (2019) Evaluation Summary https://www.neighbourhoodconnect.org.au/our-impact/