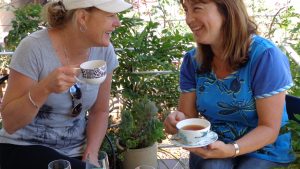 Ten simple and easy ideas to start connecting.
Stop and chat when you see your neighbours or just say hello!
Walk more, relax on a front porch or garden open to the street so that you get to interact more with your neighbours.
Plant a lemon tree for the street.
Share or swap fruit, herbs or veggies if you grow more than you need.
Make a regular time for pot luck dinners or lunches, picnics.
Make a regular time for walking or running with neighbours at a nearby park.
Make a regular time for a barbeque in the park and whoever is free comes along.
Make a regular time for parents and kids to meet at the park.
Make a regular time for socialising over a cuppa, at a local café or at someone's home.
Make a regular time for playing cards or other games.
Download the full list below.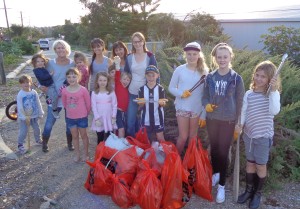 'How to' guides
Need more inspiration? Try these ideas for fun events that bring neighbours together.
Disclaimer: The ideas and suggestions available on these pages are examples only. Individuals are responsible for taking adequate safety precautions, obtaining relevant permissions and observing any relevant laws or regulations related to their activities. Neighbourhood Connect takes no responsibility for the activities of neighbour groups.