Neighbourhood Connect Inc is a charity and Community Organisation helping people build Neighbourhood Groups and fostering a national network of local communities since 2014. Neighbourhood Connect Inc is led by a skilled and experienced voluntary Board, united by their passion for creating connected neighbourhoods where people feel more supported, safer and happier.

We are supported by a talented and diverse Project Team of creative and enthusiastic contributors from all over Australia.

Seeking new Board members
Are you an ideas person with enthusiasm, skills and action oriented? Do you want to make a difference and see the importance of social connections? Neighbourhood Connect is currently seeking expressions of interest to join our Board to set our strategic direction and scale up our work. Multiple positions are available, and it's also possible to join our project team to contribute in other ways.
You will be a self-motivated person with expertise in any of the following areas:
· Community building or movement building; Board experience, strategic planning and governance; Communications / marketing / media; Accounting / book-keeping; Fundraising, grants and sponsorship; Research / Evaluation; Partnerships development.
For more information and to register your interest click here.
BOARD MEMBERS 2019-20
President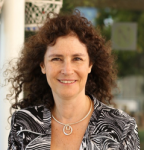 Irene Opper BA MSWAP is a passionate advocate, project manager, change manager, manager of social and multicultural services, capacity builder, trainer, community development worker, researcher and mediator. She is a consultant to the not-for-profit sector and government (Oppertunity Consulting) and has over 30 years experience in managing services and projects. Irene is passionate about re-creating the benefits of connected neighbourhoods across Australia.
Irene is the National Manager of Neighbourhood Connect Inc as well as a Connector for the Green Knoll Neighbourhood Connect Group in Melbourne.
Contact: Irene@NeighbourhoodConnect.org.au

Vice President
Klaus Veil FACHI FHL7 has been involved in the leadership of not-for-profits and professional organisations for over 25 years. Klaus has passionately and significantly contributed to the fields of professionalism, digital health interoperability and biomedical engineering. Since 2015 he has been a leader of the Australian Council of Professions; he now serves as its President. He is a Fellow of the Australasian College of Health Informatics as well as HL7 International and a Member of Australian Institute of Company Directors. Klaus also has a professorial appointment with Western Sydney University.
Contact: Klaus@NeighbourhoodConnect.org.au

Honorary Secretary
Maureen Maher BSc (Health Promotion) Grad Cert Social Impact is a dynamic community professional with 30+ years experience in building strong relationships and innovative programs across the health, community and environment sectors. As a facilitator, community engagement and communications practitioner, she works to connect people, organisations and government, to build social and environmental capital. She is interested in exploring creative ititiatives to support positive outcomes and build happier communities.
Maureen the WA Coordinator for Neighbourhood Connect as well as a Connector for the Hilton Neighbourhood Connect Group in Perth.
Contact: Maureen@NeighbourhoodConnect.org.au

Honorary Treasurer
Joanne Hargreaves B.Bus (Acc) is a grassroots campaigner with local organisations. Involvement includes playgroups, kinders, school board treasurer, and currently, as an active member of a Geelong Women's Network. Joanne has worked as an accountant for private companies, as a Technical Officer with the Australian Taxation Office and is the mother of four boys. She gained post-graduate qualifications in Gerontology and has worked with the Aged and CALD groups. Joanne strongly believes in community connection, and the positive effect it has on mental and physical health.


Board Member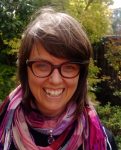 Bec Feldman OAM BA has worked in disability advocacy for over 12 years, including with young people and people with multiple and complex disabilities. Her roles have included individual and systemic advocacy, case management, peer group facilitation and community development across the disability service provision and local government sectors. Bec has worked on a range of projects including housing, access to live music, short-film and volunteering as well as staff and customer training. She is currently part of Leadership Victoria's 2018 disability leadership program.
Bec is the Organisational Development Manager for Neighbourhood Connect as well as a Connector for the Bayswater Neighbourhood Group.
Contact: Bec@NeighbourhoodConnect.org.au
Team Members
We value our talented and committed group of volunteers who share their skills and experience to help expand the Neighbourhood Connect movement.