Community Connector Kit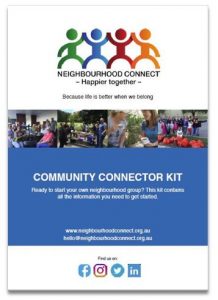 Ready to start your own neighbourhood group? This kit contains all the information you need to get started.
---
Resources Kit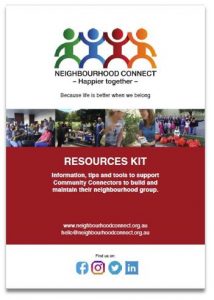 Information, tips and tools to support ommunity Connectors to build and maintain their neighbourhood group.
---
Community Partner Kit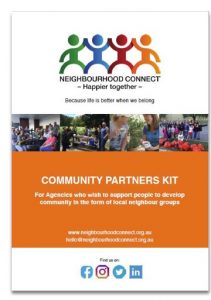 For Agencies who wish to support people to develop community in the form of local neighbourhood groups.
Invitation templates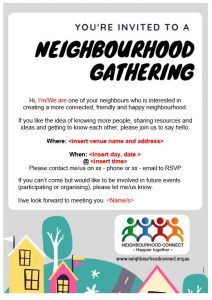 Click on the image to see the invitation templates for neighbourhood events.
Neighbourhood contact list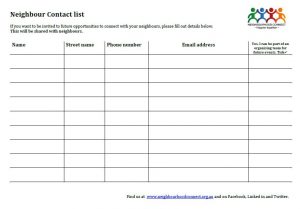 Print off this form, take to your first event and gather contacts details of participants for future sharing.