Start connecting in your neighbourhood-in just four easy steps!
2020 was a year of change for many. Working from home, forced isolation from people we love and in many cases, a renewed connection with the people who live around us. The Covid-19 pandemic has reinforced the power of neighbour support to change lives and highlighted that many of us do better when we feel a part of a community.
Feedback from other connectors
shows that being the person to get a group started in your street can not only help others but make you feel happier too. As you get started you're likely to find many like-minded others in your street who will come on board to make your group a success! A neighbour group can offer support, practical help and friendship and the social connections the group provides may help to ease feelings of isolation and loneliness.
Whether you want to try a one off local gathering of neighbours, or are thinking about more long term relationships building and a neighbour group, these four easy steps will get you started!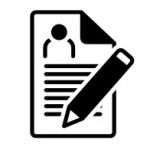 Step 1: Register your street here
When you register, you can join a free online webinar or get one to one free support from other Connectors. (The information you share is not shared with anyone outside of Neighbourhood Connect for any other purpose).
Register your street here.  

Step 2: Prepare your invitation and plan your event
Download an
invitation template
to suit your needs or design your own, complete your invitation details and print off.  Things to consider:
Where?
Café, park, your front yard or another local venue? 
What? 
Make sure you include those details on the invitation so people know what to expect. The easiest thing is to ask people to bring their own drinks and a small plate of food to share if you are meeting in a park or casual location. Or if in a cafe, everyone pays for their own.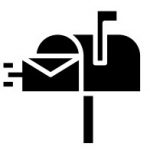 Step 3: Deliver to letter boxes or doorknock
Start with a few streets to reach people within a five-minute walk from your home. We recommend the more personal approach of door knocking over dropping invitations in letterboxes.(Feedback from Connectors shows a much bigger response from this approach than letter drop alone). If you are keen to start to build a local group for ongoing connection you can start to gather information as you doorknock. This is a great time to look out for other interested people to help you on the day of your event or as you continue to connect. Be sure to discuss privacy and get permission to record neighbour details and share as appropriate. Download the
Neighbour Contact list.  
To stay safe, make sure you follow the 
health and safety information
 before you head out.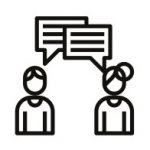 Step 4: Hold your event or start communicating with neighbours
Keep your event simple, be welcoming, have name tags and encourage introductions. Take your Neighbour Contact list with you to gather more names. Stay connected with Neighbourhood Connect and check
out the ideas here for ways to connect with your neighbours
, share support and get creative. Remember, sometimes it's the little things that can make a big difference! Email for more details
hello@neighbourhoodconnect.org.au
–
Contact us at Neighbourhood Connect
any time if you need some ideas or advice. We will be happy to guide you.