Join the movement of neighbourhood groups across Australia! If you are part of a local group that meets in person and encourages community connection we'd love you to join the Neighbourhood Connect Network. This includes groups of a local nature with a focus on sustainability, community gardening, walking group or other interests.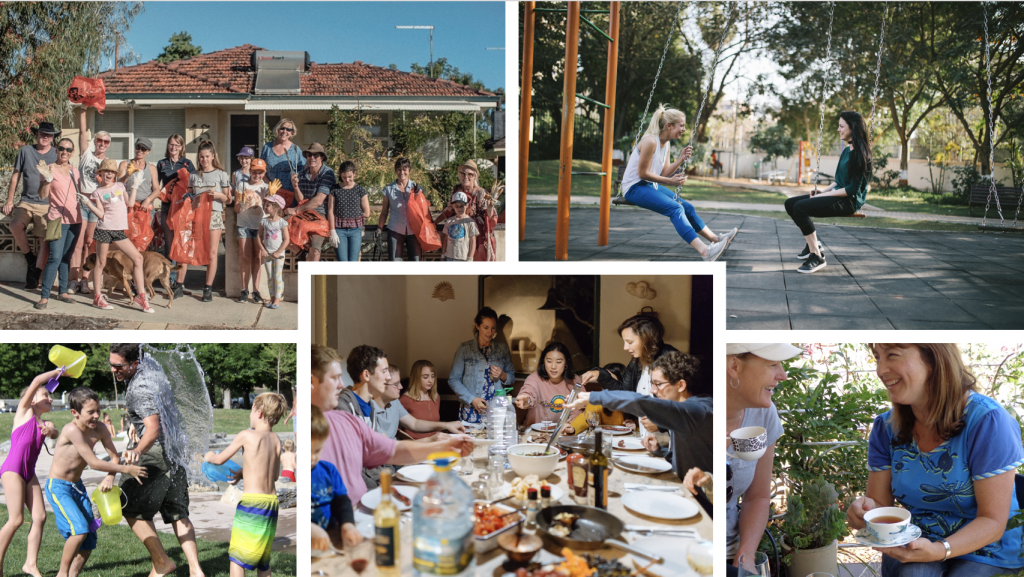 Join us and you can:
Use the resources on our website, such as activity ideas, templates and stories of inspiring groups.
Join our email list for Connectors (organisers) if you wish to hear about what is happening in other neighbour groups.
Share ideas and learning; give and receive advice.
Share about your group on our Facebook page.

There is no cost to be part of the Network. Neighbourhood Connect has no political or religious affiliations. We simply want community life to be available to everyone.

Contact us on 0413 706 233 or email us at hello@neighbourhoodconnect.org.au and we will be in touch.